4 years have passed. It is time to do it again!!!
2nd International XT500 Meeting
and 30th birthday of the XT500.
19.07.2006 - 26.07.2006 in Slovenia.
After having so much fun on the 1st International XT500 Meeting 2002 in Salbertrand
(Here again invitation and article with pictures!)
we would now like to invite you to the Alps of Slovenia.
On our holidaytrip with the organisation-team in August 2005 (photos)
we collected the information necessary and found the dirt tracks we were looking for.
Now we can tell you all the details you need:
Place:
CAMP LAZAR
Gregorciceva 63, 5222 Kobarid, Slovenija
Tel.: +386 (0)5 388 53 33 · Fax: +386 (0)41 520 784
eMail: edi.lazar@siol.net · Web: www.lazar-sp.si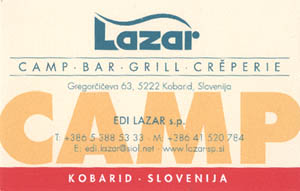 Position: N46 15' 21.26", E013 35' 11.07"
Coming from the north, you take a left turn after entering town
and drive down to the old Napoleon-Bridge.
Directly next to the bridge is the turnoff to the campground.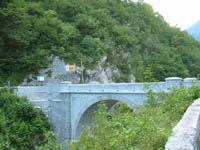 Date:
official meeting: 19.07.2006 - 26.07.2006
most important weekend: 21.07.2006 - 23.07.2006
camp-reservation: 17.07.2006 - 28.07.2006
Organisation-Fee:
We will collect EURO 5,00 for costs we have
during organisation and invitation.
We hope to be able to pay electricity for the campground too.
Program:
Like 2002 in Italy on the 1st International XT500 Meeting
there will be a tour on Saturday 22.07.2006.
Start of this tour will be at 10.00 h in the morning at the station of Kobarid.
Start means all XTs filled up and engines running. The tour will be about 115km long.
On another day you may find yourself in a small group, exploring Slovenia.
We will help you with maps of dirt tracks, places to go to and GPS points.
The dirt tracks we split up in 5 different driving skills.
1 is on road, so we have 2 for easy and 5 for difficult.
Some tracks are just 3 km long, some trips take a day.
Hotels:
If there are some drivers between you, not able to camp,
or not wishing to camp, they can check into small hotels.
We have found two with complimentary garaged XT parking.
They belong to father and son:
SOBE "Pri Jazbecu"
Idrsko 7/A, 5222 Kobarid, Slovenija
Tel.: +386 (0)5 388 53 85 · Fax: +386 (0)5 389 14 02
www.jazbec-sp.si
Both hotels are located in the next village, just one km away from the station in Kobarid.
(N 46 13' 55.05", E013 35' 33.43")
The one next to the road (son) has got 4 stars, the other one 3.
Single bed room about EURO 30,00 per night,
double bed room EURO 54,00 per night and three bed room EURO 74,00 per night.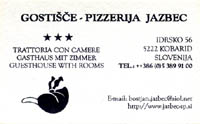 Languages:
It seemed to us, that the slovenien people speak english very well.
Some also speak italian and german ... some all of the above.
Fuel:
The station of Kobarid is open from 06.00h to 24.00h.
In august 2005 it was EURO 1,02 per liter.
At this particular station you can pay in EURO. (N46 14' 30.37", E013 34' 57.24")
Money:
The currency in Slovenia is called the Tolar. The bank shortcut is SIT.
In the valley we are going to be, all shops accept EURO.
In some cases we got Tolar as change..
Even the calculating from Tolar to EURO was fair and correct.
1 EURO was in August 2005 about 200 Tolar.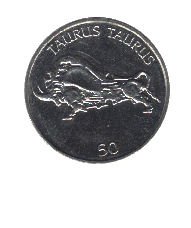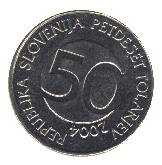 Border:
There is a bordercontroll between Italy and Slovenia.
You should have your passport ready to show.
Facilities of CAMP LAZAR:
The campground is four years old shower/toilet-block.
It is nice and clean. Just a little bit small as there are only three showers
and toilets for men for example. Water is hot and free.
There is one further outdoor shower for the hard core
and the owner told us to build another two toilets and showers.
Next to the reception you can get drinks and pancakes. You also can get
fish, meat platters and other things.
In the center of the camp are lots of tables and a room for bad weather.
Next to the camp runs the Soca. Down some stairs you can reach a bridge
and the water, but it is very cold and the banks are stony.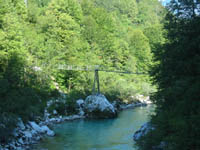 Kobarid:
The village is not very big, just enough for shops, Cafés and Restaurants.
Coming from Camp Lazar you have to walk about 1.000 meters to the supermarket, 1.500 meters downtown
and 1.900 meters to the station. The museum is about 1.300 meters from the camp.
Museum:
In Kobarid you can find a museum with a lot of information about the war acts in WW I.
We visited it on our first day on our organisation trip in 2005.
The fighting along the Soca is explained in four languages.
www.kobariski-muzej.si
In the Fort Kluze north of Bovec you will find another museum, though we prefer the Kobarid one.
Click www.bovec.si, Bovec Land and sightsseeing
to Fort Kluze. (N46 21' 41.92", E013 35' 22.69")
In Tolmin, 16 km south of Kobarid, is another museum.
We didn't visit this one: www.tol-muzej.si
History:
When Austro-Hungary declared war on Serbia on 28 July, 1914, the First World War began
and Europe became an enormous battlefield. It was divided into several fronts, because
the two opposing blocks both entered the war. The Central Powers, i.e. Germany, Austro-Hungary,
Bulgaria and Turkey on the one side, and the allies France, Great Britan and Russia
on the other. In spite of the tripartite alliance with Austro-Hungary and Germany, Italy
remained neutral on the first year of the war. After London Pact between Italy and the
Allies was signed, Italy resigned from the tripartite alliance and declared war on Austro-Hungary
on 23 May, 1915. So, the south-west front was opened, six-hundred-kilometers long;
it ran from the pass of Stelvio at the contact point of Swiss, Italian and Austrian borders, across
Tyrol, the Carnian Alps, and Soca/Isonzo region to the Adriatic Sea. The ninety kilometers section
of the front running along the Soca from Mt. Rombon to the Adriatic Sea was called the Isonzo Front.
The warfare lasted for twenty-nine month in this area and twelve offensives took place during
this time. Eleven of them were launched by the Italians, and the twelfth one by the joined
Austro-Hungarian and German armies.
01. Isonzo battle 23.06.-07.07.1915
02. Isonzo battle 18.07.-03.08.1915
03. Isonzo battle 18.10.-04.11.1915
04. Isonzo battle 10.11.-02.12.1915
05. Isonzo battle 11.03.-16.03.1916
06. Isonzo battle 04.08.-16.08.1916
07. Isonzo battle 13.09.-17.09.1916
08. Isonzo battle 09.10.-12.10.1916
09. Isonzo battle 31.10.-04.11.1916
10. Isonzo battle 12.05.-05.06.1917
11. Isonzo battle 17.08.-06.09.1917
12. Isonzo battle 24.10.-09.11.1917
The warfare along the Soca ended with the 12th Isonzo battle, which began on 24 October, 1917,
and resulted in the Austro-Hungarian-German advance towards the Italian inland where
the front was stabilized on the Piave river on 9 November, 1917. After a year of
battles with the Italian army on that front, the Austro-Hungarian monarchy collapsed.
The first World War ended with the German surrender on 11. Nov. 1918.
Maps:
We did have two maps with us (1x south, 1x east) but it is not nessecary.
The following map is enough to visit most points of interest an to drive most dirt tracks:
Geodetski 1:50000 JULIJSKE ALPE zahodni del
In Slovenia you can get it on stations and in tourist offices. The price is about EURO 9,00.
You also can order it at Dr. Goetze Land & Karte for this amount:
Titel: Julische Alpen West, Verlag: Geodetski, EAN 3838803140077
www.mapshop-hamburg.de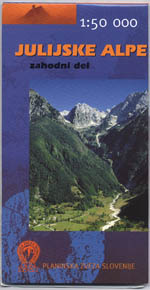 Places of interest:
Besides the museums mentioned above you can visit the following:
- Cablecar in Bovec up to 2.200 meter s(need warm clothes)
- A selfguided cave next to Tolmin without any fees (N46 12' 01.09", E013 44' 34.78")
- Riverboat tour on a lake at Most Na Soci
- Citytour to Triest in Italy on the mediterian sea
- Peak of the Mangart, the highest drive in SLO (N46 26' 38.28", E013 38' 25.94")
- Waterfall Boka, about 15 km north of Kobarid
- Bled, a very beautiful city of Slovenia (105 km from Kobarid) (N46 22' 07.20", E014 06' 57.60")
- Sea and lake in the heart of the Slovenian Alps (N46 17' 24.12", E013 48' 08.01")
Tips for the meeting:
A torch is an important thing to have, because of all those natural caves and caves of WWI.

The tires on your XT need not be suitable for mud and sand. We did not have sand at all.
Mostly rocks and large gravel. Hard surrfaced terrain.

If you've got one, you should bring it. If you always wanted to buy one, do it.
I'm talking about a GPS navigator. But for sure it is not that important.
Sign Up:
It would help us a lot to know who and how many will be with us.
So if you know, please let us know.
If you are not sure, you are welcome without signing up!
Thanks a lot!
Please forward this invitation to any TT/XT500 driver you know!
Hope to see you in Slovenia.
The Orga-Team
---
Written by XTom, 08.10.2006